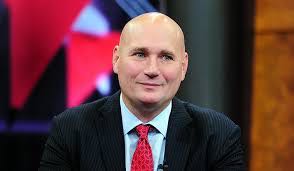 Watching March Madness From the Atlanta Hawks Perspective Part 2
The Atlanta Hawks have just 9 games left in the season. They have already exceeded expectations by staying above the tanking franchises at the bottom of the NBA standings barrel, but the Hawks season will end once the clocks strike triple zeroes at the end of game 82.
With that in mind, Travis Schlenk and the rest of the Hawks' front office are focusing on the future. As I'm sure Hawks fans have heard ad nauseam since the 2018 NBA Draft, Atlanta potentially has a second lottery draft pick in the 2019 NBA Draft after trading the draft rights to the Dallas Mavericks for the draft rights to Trae Young and a top-five lottery protected.
March Madness is here and for the novices it is likely their introduction to college basketball–Atlanta's scouting department has obviously been paying attention to these teams and players much longer–and with a bunch of basketball coming over the airwaves Thursday through Sunday, it gives us a chance to start putting opinions behind the names we've read about in mock drafts.
Instead of getting another rundown on the who's who of prospects, this article (and the subsequent three that will follow) is to help guide Hawks fans in the right direction so that they not only enjoy the display of amateurism but also get to see players who could soon be suiting up in their favorite team's uniforms. This will give you a guide of what games to watch and specifically which players to focus on as they will likely be the ones that Schlenk and co. are focusing on.
FRIDAY
3 Texas Tech vs 14 Northern Kentucky (1:30 PM EST)
PLAYERS TO WATCH: Jarrett Culver (Texas Tech)
If the draft were to happen tomorrow, Jarrett Culver would be the non-Zion Williamson prospect that best fits what general manager Travis Schlenk has put together for the Atlanta Hawks vision. Following the departures of Keenan Evans (graduated) and Zhaire Smith (selected 16th overall in the 2018 NBA Draft), Culver had to take on an enormous role for the Texas Tech Red Raiders this year. All the 6-foot-8 point-forward did was lead Tech to the Big 12 regular season title.
The Lubbock, Texas native was no slouch his freshman year, but in year two he really spread his wings (18.5 points per game, 6.3 rebounds per game, 3.6 assists per game, 1.3 steals per game) as he took home Big 12 Player of the Year honors. Under Chris Beard, the Red Raiders have become known for their defensive acumen, and Culver's size plays right into that–yet he's a better team defender than an individual one currently.
For Culver, the biggest improvement in his game have come as a playmaker. He averaged 1.8 assists per game and 1.5 turnovers per game in year one; he was able to double his assist average while his turnovers only slightly increased to 2.7 per game. With Trae Young running the show and Kevin Huerter flashing some ability to create for others, bringing in a third perimeter player capable of getting his teammates involved would see Schlenk continuing to follow the Golden State Warriors roster model as he crafts the Hawks into his vision of a great team.
1 Virginia vs 16 Gardner-Webb (3:10 PM EST)
PLAYERS TO WATCH: De'Andre Hunter, Ty Jerome, Kyle Guy (Virginia)
Last year, the Virginia Cavaliers became one of the big talking points during the tournament because they became the first number one seed to ever lose to a 16 seed. There wasn't much roster turnover for Tony Bennett's team so the same group finds themselves on the path to avenge last year's disappointment. In order for that to happen they are going to need point guard Ty Jerome to bring his "A" game. Jerome isn't a great athlete and doesn't do anything that overtly calls attention to his skills, but he has one of the highest basketball IQ's in the country. Jerome can play both on and off the ball. His ability to read defenses and knife through choreographed screens will allow him to get open for looks on the next level.
Kyle Guy shares the backcourt with Jerome, and the former McDonald's All-American brings the scoring punch for the Wahoos. Like Jerome he's great at using screens to his advantage, on the floor he never stops moving and has shades of Pistons' era Rip Hamilton to his game. The moment Guy sets his feet he is capable of letting a shot fly. He also isn't afraid to attack gaps in the defense and finish in the paint occasionally. As a shooter, Guy could have a JJ Redick/Landry Shamet impact on whichever team brings him in.
Finally, there's De'Andre Hunter. Hunter is another player that the Hawks should definitely be targeting in the lottery of the 2019 NBA Draft. Hunter is more or less the antithesis of Culver where his strength comes on the defensive side of the court. Hunter is a well built 6-foot-8 combo forward and is one of the star pieces of Virginia's famed "Packline" defense. With two-thirds of Atlanta's core being negatives defensively still (Young and John Collins) bringing in a defensive presence on the wing this offseason is critical. Hunter has worked on his perimeter shot–38.2 percent on 1.7 attempts per game as a freshman to 45.7 percent on 2.5 attempts per game–and should be able to be a 3-and-D style of player from day one.
6 Buffalo vs 11 Arizona State (4:00 PM EST)
PLAYERS TO WATCH: CJ Massinburg, Jeremy Harris (Buffalo), Lugentz Dort, Zylan Cheatham (Arizona State)
While your telecast (please don't let Reggie Miller be on the call for this game!) might spend most of the 40 minutes reminding you that Bobby Hurley left Buffalo to become the head coach at Arizona State, there will be a collection of potential pros squaring off on the court.
For Buffalo, the veteran led Bulls are looking to capitalize on what is likely the most talented roster in program history; spearheading this group is C.J. Massinburg and Jeremy Harris. The two seniors can do it all on offense and are good enough shot creators that the Bulls can turn to them late in the shot clock and still expect to get off a decent shot. Massinburg and Harris might be the high profile names, but the Bulls can go eight or nine deep without seeing a true drop-off in production. Massinburg was a big get for Hurley when he was calling the shots and now he gets the chance to knock off his former coach.
As a recruiter, Hurley hasn't done too bad for himself in the Pac 12 either. This year's freshmen class is led by the Canadian, 6-foot-4, 215-pound guard, Luguentz Dort. Dort took home the 2019 Pac 12 Freshman of the Year honors, an award that the likes of Aaron Gordon, Jaylen Brown, Lonzo Ball, and DeAndre Ayton have taken home in the past six years. As you can predict from his measurables, Dort is a strong slasher who has the handle to get in the lane nearly at will. His perimeter shooting is inconsistent (31.4 percent on 5.1 attempts per game on three-pointers) but he is capable of getting into a rhythm and knocking down a couple in a row without warning.
The Sun Devils also got San Diego State transfer Zylan Cheatham on the floor for them this season, and he served as a steady double-double presence (11.8 points per game and 10.4 rebounds per game) for the team. Hurley–like his dad (Bob) and brother (Danny) before him–plays a very aggressive pressure defense and Cheatham's ability to stick with both bigs and guards has made him an invaluable part of the scheme for Arizona State.
8 Utah State vs 9 Washington (6:50 PM EST)
PLAYERS TO WATCH: Matisse Thybulle (Washington)
This is a game that people who say that they would rather watch college basketball than NBA games will surely enjoy. Utah State is a pesky and feisty mid-major team that is playing above the sum of its parts as of late. The Aggies won the Mountain West conference tournament over one of last year's tournament darlings–Nevada–and could be a rough out on the big stage.
Washington has morphed into Syracuse-East with former Orange coach-in-waiting, Mike Hopkins now calling the shots for the Huskies. Along with the seemingly impenetrable 2-3 zone, Hopkins also has a few long and rangy athletes to help make the defense run like clockwork. The biggest piece is senior wing Matisse Thybulle. A relative unknown for most of his college career, Thybulle, has blossomed on the defensive end as part of the zone scheme.
Usually, it is the wings who wreak havoc in the classic Syracuse zone, but with Thybulle at his disposal, Hopkins opted to put his disruptor at the top of the zone. Thybulle's length and quick-twitch reactions help pounce on guards who get lulled into a sense of security when they face the zone. A seemingly effortless entry pass turns into two points for Washington in a split second. A skip pass that looked like the only available outlet to a hurried offensive player is closed simultaneously. Lloyd Pierce has made it known that he is a defense-first coach, a deep run by the Huskies could bump Thybulle to the back end of the first round where Atlanta could look to package some of their second round picks and move up to snatch him.
1 Duke vs 16 NC Central/North Dakota State (7:10 PM EST)
PLAYERS TO WATCH: Zion Williamson, RJ Barrett, Cam Reddish (Duke)
This trio of freshmen have had many articles, tweets, television segments, cover stories, etc. written about them in their four-month stint as members of the college basketball world, and they've all had moments this season that showed why they were worthy of such attention.
RJ Barrett was the guy coming out of high school. The Canadian wing has had the look and style of play of a modern superstar since he broke into prominence on the national stage. He's set many records in his lone year in school and has backed up the talk about him being one of the best prospects in the 2019 NBA Draft. However, he is a very ball-dominant player at this moment and his lack of a consistent perimeter game would hamper him in a situation like Atlanta's. If he's the best player on the board when the Hawks draft they will most likely take him and worry about fit later, but there are more appealing options in this class for Atlanta.
One such option being a fellow wing, Cam Reddish. Reddish was ESPN's third-ranked high school basketball recruit overall, but he's yet to put a sustained effort together for a long enough stretch to cement his status as a top-five prospect. There are flashes where things click and Reddish gives scouts a tease of the potential waiting to be unearthed, but he just as quickly becomes anonymous on the floor. If the Hawks stay within the five to eight range of the lottery then Reddish would definitely be someone they could bring in and try to coax him into making the leap to the next level as a player. His outside shooting will get him on the floor, but with a refined handle and the strength to convert at the rim he could be a superstar in waiting.
Then there's Zion Williamson. It's easy to say that the best player in the draft is a fit with the Hawks, but his ability to operate as a small-ball center next to John Collins is the kind of fantasy that only come true on NBA 2k. The only way Zion Williamson is on the Hawks next year is if Atlanta wins the lottery and receives the number one overall selection in the 2019 NBA Draft. Without that, there's no chance of Williamson calling Atlanta home.
1 North Carolina vs 16 Iona (9:20 PM EST)
PLAYERS TO WATCH: Cam Johnson, Coby White, Nassir Little (UNC)
A little way down Tobacco Road, the North Carolina Tar Heels also have three prospects worth taking a look at. Senior Cam Johnson and freshmen Nassir Little, and Coby White all have been discussed as potential first-round picks in the 2019 NBA Draft. While Johnson will be part of the class regardless, it remains to be seen what White and Little opt to do once the Tar Heels' season ends.
Johnson transferred to UNC from Pittsburgh and was known for his spot-up shooting. In two seasons at Chapel Hill, Johnson has improved and rounded his offensive repertoire immensely. Screens are a staple of Roy Williams' offense and Johnson has become one of the best off-screen shooters in the country. He is quick to get his feet set and has a very effortless shooting stroke that extends well out to NBA range. He's worked hard to speed up his release and shot preparation the past two years, combine that with his length and size and he could be a floor-spacing wing in the NBA right now.
White entered Chapel Hill as the all-time scoring leader in the state of North Carolina. He played with the ball in his hands but wasn't really considered a playmaker in high school. At UNC he's been trying to showcase that he could operate as a point guard and the results have been hit-or-miss for the young guard. Where White excels as a point guard is in transition and pushing the pace–two of UNC's offensive mantras. In the open floor, White is a high-level perimeter shooter and can weave his way to the rim whenever he wants. As a bigger guard he could pair well with Young and Kevin Huerter in a three-headed backcourt rotation, however, with Atlanta likely having two picks in the top 10 this draft it would be a reach to take White that high.
Nassir Little was originally thought to be the gem of this freshmen class for the Tar Heels, but for the most part he has underwhelmed compared to preseason expectations. First, the fit is a bit odd as Williams has opted to use a frontline of Garrison Brooks, Luke Maye, and Johnson as his starters and bring Little off the bench so he's found himself in a bit of a minute squeeze this year. Second, Little never really had to develop a perimeter game as he was always stronger, quicker, faster than any opponent he faced–only Zion would defeat him in "Hercules" competition for my money.
6 Iowa State vs 11 Ohio State (9:50 PM EST)
PLAYERS TO WATCH: Talen Horton-Tucker Lindell Wiggington, Tyrese Halliburton (Iowa State)
To close out night two, the Big 12 conference tournament champions, Iowa State Cyclones, take center stage against the Ohio State Buckeyes. The Buckeyes are a bit underwhelming from a future pro perspective–though keep an eye on guard Luther Muhammad, a potential two-way terror for the 2020 or 2021 draft. So all of the attention will go to the players in the Cyclones jerseys.
The best player for Iowa State is Big 12 Sixth Man of the Year, Lindell Wiggington. A sophomore, Wiggington had an impressive first season in Iowa State, but an injury kept him from fully testing the draft process a season ago. Wiggington is an adept dribbler and is capable of breaking down his defender one-on-one at any moment. When Iowa State needs to create a shot, they give the ball to Wiggington and spread the floor. Wiggington's willingness to take a step back speaks volumes to his attitude and ability to put the team ahead of self.
Another player playing well for Iowa State is Talen Horton-Tucker. Horton-Tucker, like most freshmen, has struggled with consistency but when he is on the flashes of what he could become shine through. Horton-Tucker is built like PJ Tucker, with the arm length of Draymond Green. If everything clicks he could become the consummate combo forward in the modern NBA. Like Green and Tucker, if Horton-Tucker were to leave school early, he could be overlooked on draft night and with proper development become a star role player who teams are kicking themselves for passing over when they had the chance. For Atlanta, the more versatile the player the better, if Horton-Tucker is on the board–and especially if he goes undrafted–the Hawks should do their due diligence to bring him in.
One of the reasons that Wiggington became the top reserve for the Cyclones is the emergence of freshman guard, Tyrese Haliburton. Haliburton is the perfect sidekick, as a low-usage, two-way stud. Haliburton can space the floor offensively and isn't afraid to get his hands dirty on the other end of the floor. The fact that Haliburton is already excelling at what will likely be his role in the NBA is a good start for him.