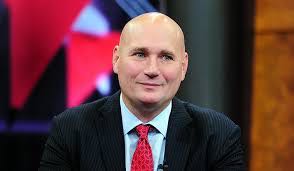 Watching March Madness from the Atlanta Hawks Perspective Part 1
The Atlanta Hawks have just 10 games left in the season. They have already exceeded expectations by staying above the tanking franchises at the bottom of the NBA standings barrel, but the Hawks season will end once the clocks strike triple zeroes at the end of game 82.
With that in mind, Travis Schlenk and the rest of the Hawks' front office are focusing on the future. As I'm sure Hawks fans have heard ad nauseam since the 2018 NBA Draft, Atlanta potentially has a second lottery draft pick in the 2019 NBA Draft after trading the draft rights to the Dallas Mavericks for the draft rights to Trae Young and a top-five lottery protected.
March Madness is here and for the novices it is likely their introduction to college basketball–Atlanta's scouting department has obviously been paying attention to these teams and players much longer–and with a bunch of basketball coming over the airwaves Thursday through Sunday, it gives us a chance to start putting opinions behind the names we've read about in mock drafts.
Instead of getting another rundown on the who's who of prospects, this article (and the subsequent three that will follow) is to help guide Hawks fans in the right direction so that they not only enjoy the display of amateurism but also get to see players who could soon be suiting up in their favorite team's uniforms. This will give you a guide of what games to watch and specifically which players to focus on as they will likely be the ones that Schlenk and co. are focusing on.
THURSDAY
7 Louisville vs 10 Minnesota (12:15 PM EST)
PLAYER TO WATCH: #33 Jordan Nwora
The first game of the First Round of the 2019 NCAA Tournament makes this list, and not just because it is the first game of the day. Louisville has a couple of prospects that are intriguing but have yet to reach their full potential (Jordan Nwora, VJ King, Malik Williams, and Steven Enoch).
Out of those, Nwora is the one to truly tune in for. After a middling freshman season, Nwora has exploded in his sophomore year with the Cardinals. His scoring average jumped from 5.7 points per game to 17.2 points per game, he's a 38.6 percent career three-point shooter and at 6-foot-7 and 225 pounds he could grow into a 3-and-D combo forward; under new head coach Chris Mack, Nwora is playing a lot of power forward this year (averaging 7.5 rebounds per game).
For Minnesota, the team has disappointed this year but a pair of upperclassmen forwards, Jordan Murphy and Amir Coffey, are the players to look for. Murphy is an undersized (6-foot-6) double-double machine (14.8 points per game and 11.5 rebounds per game) and Coffey is a capable one-on-one player who can create his own shot. Neither is an adept perimeter threat but could be worthy of a summer league or NBA Gatorade League flier this summer.
3 LSU vs 14 Yale (12:45 PM EST)
PLAYERS TO WATCH: #0 Naz Reid (LSU); #25 Miye Oni (Yale)
What follows the first game of the NCAA Tournament? THE SECOND! All jokes aside, the amount of talent on the LSU Tigers roster is astounding–like getting caught on a wiretap astounding. LSU has six players on their team that was ranked within ESPN's top 100 in their respective high school classes.
The crown jewel is Naz Reid. Reid has every offensive skill you need on the court and it comes in 6-foot-10, 250-pound packaging. Very reminiscent of a young DeMarcus Cousins, Reid possesses the skill (and questionable attitude/commitment issues) to develop into the best offensive center in the league.
However, Reid seems uninterested on the other side of the floor, maybe the survive-and-advance nature of the tournament might have him ramp up the effort. The rest of the Tigers team is powered by Tremont Waters, Skylar Mayes, Javonte Smart, Emmitt Williams, and Kavell Bigby Williams. This team runs as hot and cold as any team in the field. They could make the Final Four or lose to Yale on day one.
The reason that the Ivy League champions could potentially oust LSU is Yale wing, Miye Oni. The junior took home player of the year honors in the conference on the back of 17.6 points per game, 6.3 rebounds per game, 3.5 assists per game, and 1.3 blocks per game. Oni is 6-foot-6 and 210 pounds and aside from a down shooting year as a sophomore, he's shot 39 percent from deep. If Oni can carry Yale out of this game there will be teams watching to see if he chooses to leave early or not.
4 Florida State vs 13 Vermont (2:00 PM EST)
PLAYERS TO WATCH: #0 Phil Cofer, #14 Terance Mann #25 Mfiondu Kabengele (Florida State); #3 Anthony Lamb (Vermont)
Florida State has sneakily turned out some of the better pro prospects out of the ACC in recent drafts (Dwayne Bacon and Jonathan Isaac) and the Seminoles once again have some intriguing pieces on their team this year. Terance Mann and Phil Cofer are the senior leaders and both possess jack-of-all-trades type of games. They can do a little bit of everything yet, they haven't mastered one specific skill. Best case scenario, one turns out to be a Morris-twin level player.
The gem of Leonard Hamilton's team is ACC Sixth Man of the Year, Mfiondu Kabengele. Under-recruited out of Canada, Kabengele is a redshirt sophomore who's showing that Hamilton's staff patience is paying off in the end.
Kabengele's game is styled in the rarest of unicorn forms: a 3-and-D big man. At 6-foot-10 with a 7-foot-1 wingspan, Kabengele is able to lock down the paint as a rim protector. He's agile and athletic enough to hold his own when drawn away from the basket too.
On the other end, he shot 36.7 percent on 60 three-point attempts and his 12.9 points per game off the bench led Florida State. If any player finds himself soaring up draft boards based off their NCAA Tournament play, Kabengele is a favorite to do so.
For Vermont, the Catamounts have been one of the best mid-major teams in the entire country the past few years. The darlings of last year's March Madness, 16th-seed UMBC Terriers, only got into the dance because they upset the top-seeded Catamounts in last year's America East conference championship. Vermont made sure to not let that happen again and junior forward, Anthony Lamb's 28-point, nine-rebound performance was a key reason why. The America East player of the year averaged 21.8 points and 7.8 rebounds per game and has shot 37.2 percent from three for his career.
2 Michigan State vs 15 Bradley (2:45 PM EST)
PLAYER TO WATCH: #5 Cassius Winston (Michigan State)
The calendar has hit March and that means that Tom Izzo is embarking on an Ice King-like quest to another Final Four. This time around, the Spartans aren't as loaded with talent as they were a year ago, but these Spartans have truly embodied the spirit of their coach.
One big reason why is the development of point guard Cassius Winston. As a freshman, Winston backed up Tum Tum Narin as his defensive inability outpaced the positives he brought offensively. In his sophomore year, Winston was handed the reigns but was the leader of a very turnover-prone Michigan State squad that failed to meet expectations. This season, it looks like everything is coming together for Winston.
On the floor, Winston remains a liability on defense, but he is capable enough that he's not a total negative. As the team's primary ball handler, Winston has taken a battered and bruised Spartans bunch and helped them claim the regular season and conference tournament titles in the Big Ten. Winston is a special playmaker and can finish around bigger defenders while also being one of the better perimeter shooters in the nation (shot 43.5 percent on 405 career three-point attempts).
5 Marquette 12 Murray State (4:30 PM EST)
PLAYERS TO WATCH: #0 Markus Howard, #10 Sam Hauser, #22 Joey Hauser (Marquette); #12 Ja Morant (Murray State)
Out of all the games that are played in the first round of the 2019 NCAA Tournament, this is the one that will likely draw the most eyeballs from all NBA teams. Ja Morant ha exploded onto the draft radar thanks to his dominant showing in his sophomore season at Murray State. Behind Zion Williamson, Morant has a case to claim the second-best player in the 2019 NBA Draft.
Morant's game is based on speed and athleticism. In transition, Morant is nearly as breathtaking as Williamson. Watching him slice through defenders and rise up for his patented leaning one-hand slam is captivating on levels few have reached. With the Hawks already having Trae Young it's unlikely that they'll ring Morant in, but if he's on the board when the Hawks are picking don't be surprised if another draft-day trade is in order a la Doncic for Young.
Matching up with Morant is a player who's styled his game after Young in Marquette's Markus Howard. Howard is one of the best shooters in college basketball and has three years worth of stats to back that up. Like Young, Howard is on the smaller side, but his ability to stretch the opposing defense his huge for the Golden Eagles.
Before team's lock in on Howard, they also have to worry about the Hauser brothers, Joey and Sam. The brothers' games look like carbon copies of each other, only their numbers (Sam: 10, Joey: 22) differentiate them when they share the floor.
Both have been excellent catch-and-shoot threats that thrive off the extra attention given to Howard and the latter's ability to exploit drive-and-kick scenarios.
7 Wofford vs 10 Seton Hall (9:40 PM EST)
PLAYERS TO WATCH: #3 Fletcher Magee (Wofford); #13 Myles Powell (Seton Hall)
Not to be outdone, the nightcap for Thursday features two players that can shoot from anywhere on the floor. Wofford's Fletcher Magee and Seton Hall's Myles Powell are the players that opponents create specific game plans for. However, Magee and Powell still manage to get theirs all season (Magee averaged 20.5 points per game and Powell averaged 22.9 points per game).
Name a type of shot and these two can drill it: catch-and-shoot, off screens, spot up, off the dribble, floaters, on the move, etc. these two have it all. With the NBA becoming more and more three-point dominant there assuredly will be a place in the league for both players—even if it's just as specialist.
Getting to watch these two go head-to-head would be a treat for any basketball enthusiast, but with the Hawks holding a stable of second-round picks in the 2019 NBA Draft it isn't out of the question that Schlenk and co. could hone in on trying to bring one of these two dead-eye perimeter threats on board next year just to up the team's outside shooting abilities.