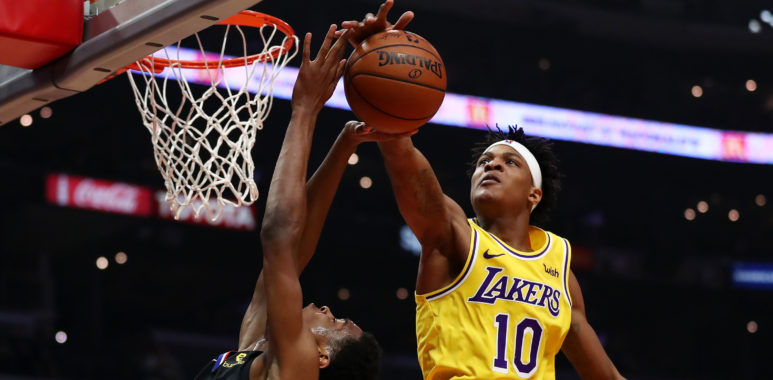 Jemerrio Jones: Exactly what the Lakers need
The Lakers find defensive big man talent in unusual places.
Usually, guards are expected to be shooters, playmakers, and perimeter defenders. That's a reasonable expectation, as the individual success for a guard is heavily reliant on being proficient on those skills.
The Lakers, on the other hand, find unusual combinations. Josh Hart made himself into a shooter prior to his rookie season starting with great work, and knocked on the door of 40 percent 3-point shooting. Lonzo clearly has vision and passing ability, but isn't a playmaker of the traditional pick-and-roll mold. While both are effective NBA players, it's their unique talents that give the Lakers an advantage.
It's their ability to defend big.  
Bigs Skills
In a world where switchable defense is a luxury, Laker fans learned that Josh Hart was capable of handling post players and contesting their shots well.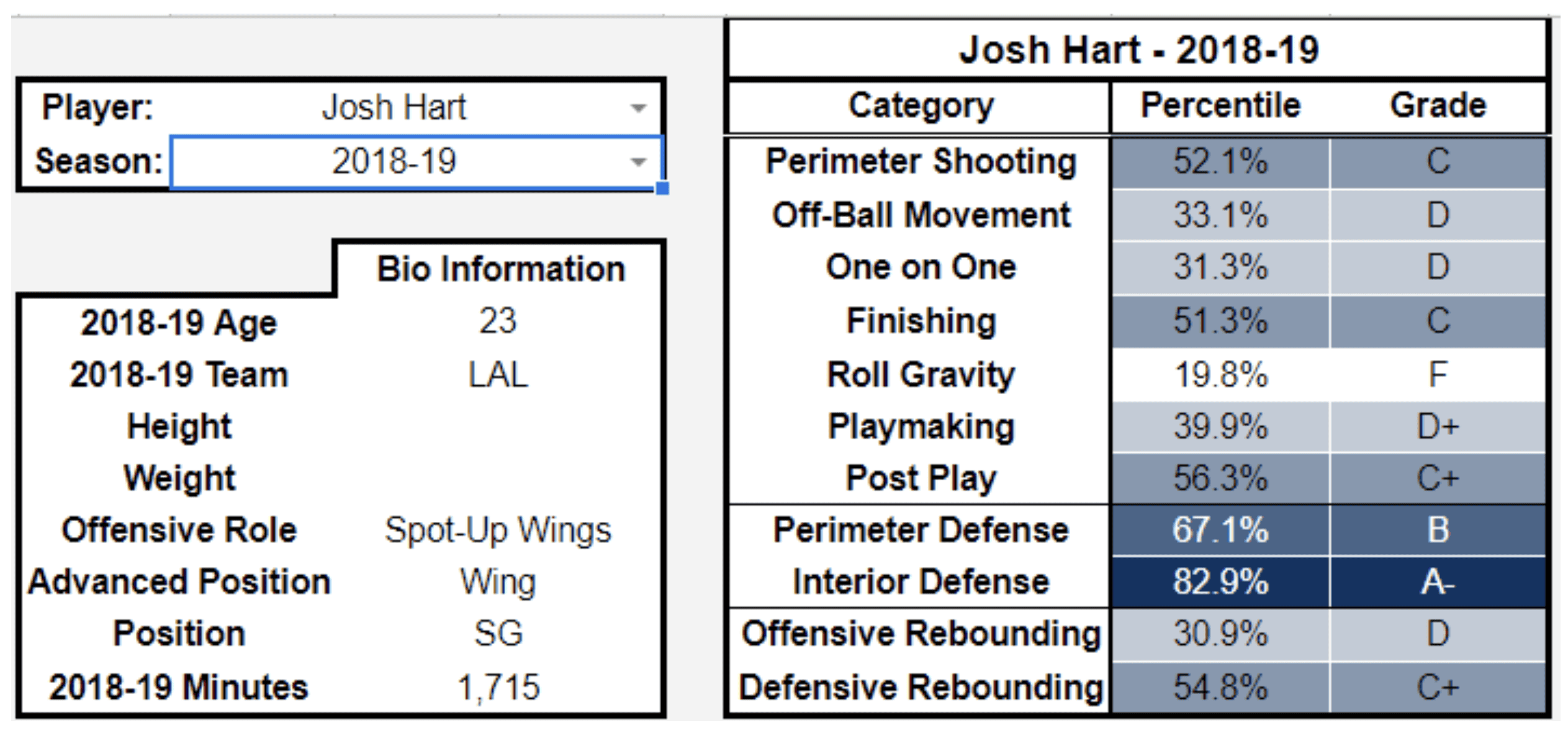 While it has been frustrating to watch his perimeter defense behind the arc for the past couple of years, his interior defensive ability has remained consistent.
And what about Lonzo Ball? When people think of Lonzo's UCLA team, they think of forced turnovers, transition play, and a lot of 3-point shooting. But who knew that Lonzo would be an effective shot blocker his rookie year, and has remained relatively steady with his interior defense, despite a changed role on the team?
Despite the injury, Lonzo has remained a 81.2nd percentile interior defender, finishing with a A- grade in that category overall.
Jemerrio Fits Right In
As the season comes to an end, it turns out, the Lakers found another player like that in Jemerrio Jones.
Jemerrio Jones wasn't even a South Bay Lakers pick. The South Bay Lakers chose Alen Smailagić, a 6'10" shooter from Serbia with a wealth of international professional experience.  
Of course, it makes sense that the Santa Cruz Warriors would trade for a shooter, and the South Bay Lakers would find their versatile guard.  
And boy, did they. His NCAA numbers resemble what Andre Drummond would put up, let alone an NBA guard.

As it turns out, he does a hell of a job defensively too, from keeping up with dribble penetration to contesting the shot.
He can also push in transition and make the correct pass.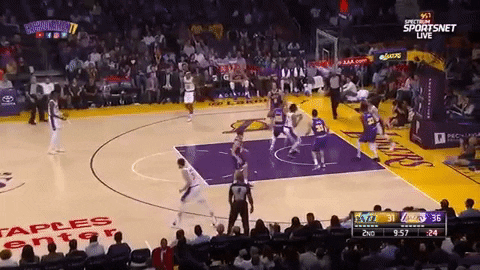 We even see his instincts to pursue the basketball here.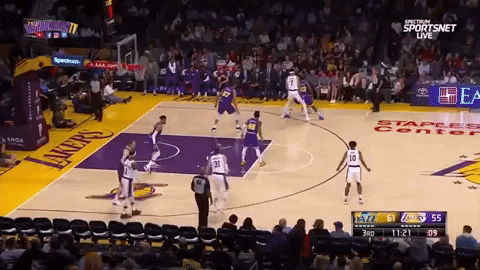 If anything, it's rare to find a guard that's willing to run into contact just to compete on the offensive glass.
For the rest of this highlight reel, Jones keeps doing this again and again, despite Niang repeatedly boxing him out. He even gets a step on Niang and gets inside position several times.
No wonder why he finished with 16 rebounds for the game.
And of course, his highlight play that shows he's willing to contest shots at the rim, even against the league's best.
There's A Place For Him Here
If there's one thing I didn't like about the entire Laker season, it was the lack of consistently high effort. The Lakers are a talented team when healthy, and they know that. When LeBron is healthy, they believe they can beat any team on the floor. But there was a certain overconfidence that the Lakers could just recapture that level of play. Well, they couldn't, and when injuries mounted up, it became more of a talent issue on the floor than an effort one.
But as the season has come to an end, the efforts of Alex Caruso, Johnathan Williams, and Jemerrio Jones haven't gone unnoticed. Each of these guys are fighting for a place to stay in the league, and each one of them, have shown the Laker squad what they're capable of. They each have something to prove.
Sometimes it's about competing even when you're outmatched. Competing at the NBA level isn't just about talent. It's also about playing with high effort at both ends. Sure, the Lakers of the early 2000's had Shaq and Bryant, but Fox, Fisher, and other complementary role players never stopped competing. The Lakers don't win rings without them.
Guys like Lonzo Ball, Josh Hart, and Jemerrio Jones compete, despite being physically outmatched. That says something about the amount of fight they have to win games.
The Lakers have something to prove too. They need to prove they can make the playoffs. They need to prove they can compete. They need to prove that regardless of the opponent, the effort and intensity is the same.
In case the team forgets, the Lakers have an example right on their bench, and his name is Jemerrio Jones.