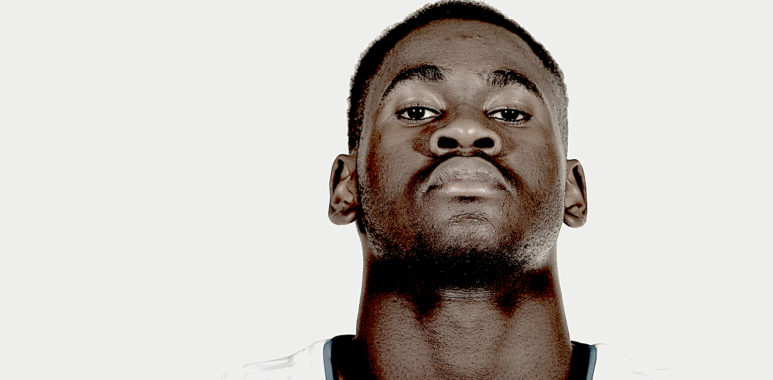 Adidas Next Generation Tournament: scouting Usman Garuba
La Cantera keeps developing international and home-grown young players. Mirotic, Bojan Bogdanovic and Guillermo Hernangomez – before Luka – played for Real Madrid Baloncesto B, the reserve team of Real Madrid, which currently is in the 4th tier level domestic league of Spain, the Liga EBA.
Their U18 roster at the Adidas Next Generation tournament was such depth that they would also compete with their third stringers. With a minimum win margin of 15 points against Ratiopharm Ulm, Real Madrid dominated the competition easily. This time we'll focus on the MVP of the tournament, Usman Garuba.
WHO'S USMAN?
He's a 6'8 modern small 5 who already collected several rewards with Spain national team at the FIBA U16 European Championship in 2016 (MVP) and 2018 (silver medal). He won MVP honor at 14 years old. This year he played two games with Real Madrid senior team in Liga Endesa, top division Spanish basketball.
His defensive upside is quite more interesting than what he brings offensively from an NBA perspective. Let's look at why he has been named ANGT's best player.
PERIMETER DEFENSE
Bigs like Horford and Capela can challenge the ball handler above the level of the screen. For showing on pick and rolls quick feet are required, not all NBA 5's have this ability. We've seen in the last 3-5 playoffs how aggressive double teams matter to take away the three-point line even for a short stretch. You can give up a little bit of size if, on the other hand, you get one more athletic big.
Usman traps and recovers on the screener with excellent timing. Blitzing the ball handler is something not so familiar to see at this U18 stage.


He can switch onto guards, be very annoying on the ball, staying in front of the ball handler. No wasted motion on closeouts.
BODY CONTROL
Whether he goes full speed or he postups, he operates under control.
He got some power moves around the rim, multiple efforts in the paint if he has the chance to finish and the way he uses angles along the baseline may be really helpful at the NBA level.
QUESTION MARK
There are two noticeable flaws in his game. The less problematic is his range. The shooting volume from 3 is small (6/21) and he's not even converting these shots with decent efficiency. Over this season, he's shooting just 29% from 3 with Real Madrid II.
But for the offensive role he might get in the NBA, the vertical spacer guy, there's no urgency to develop from long distance. What could be a significant weakness is that he's quite raw offensively.
Despite the bad shooting form, he creates no real separation from his man. He'll still have plenty of time to improve his touch near the rim, which is sometimes poor when he is contested.